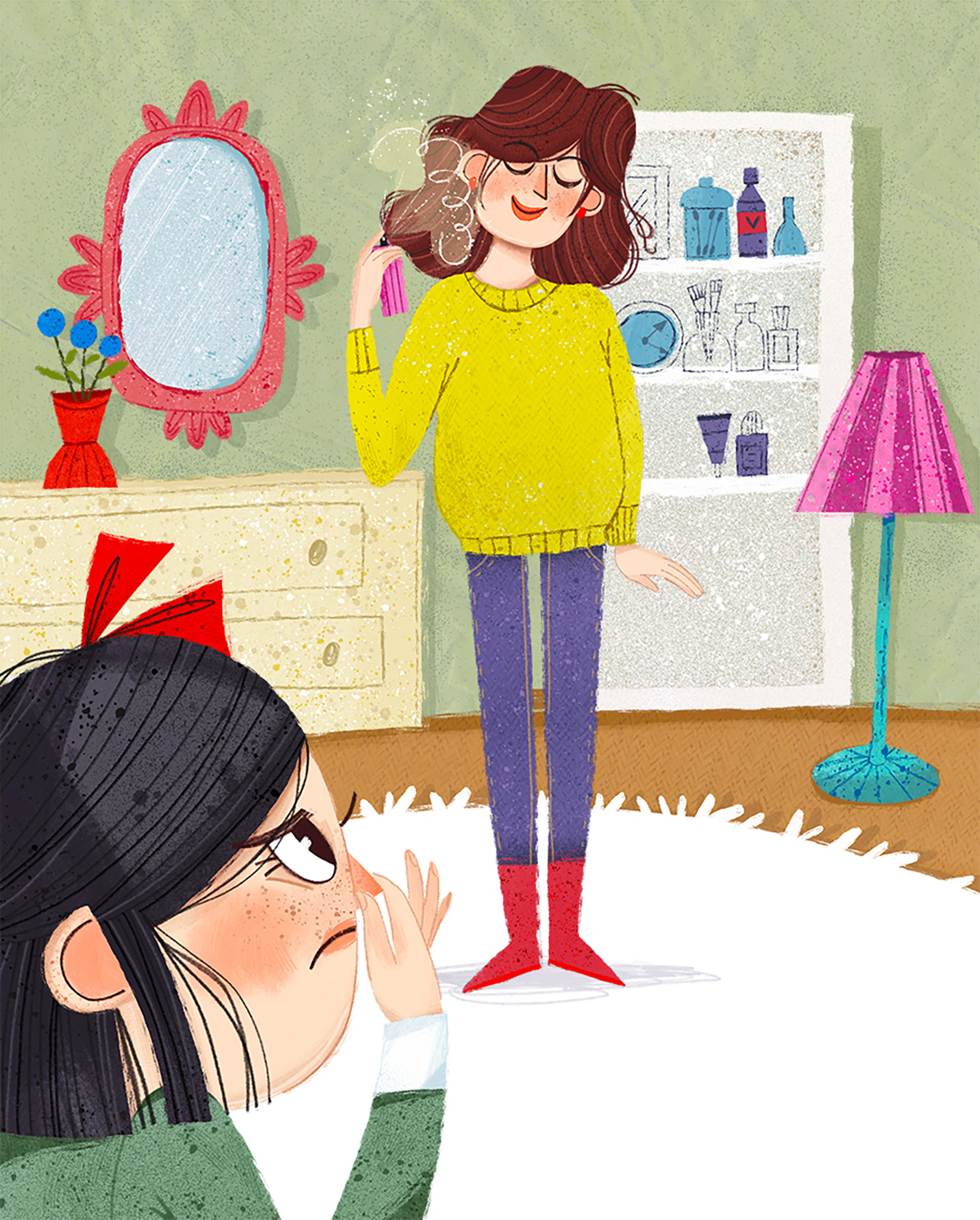 Marusha Belle is based in Lisbon, Portugal, right by the ocean with her boyfriend, Ben (who is an artist as well) and 19-year old beloved Bichon Bolognese, Mai. She has a Masters degree in Fashion Design, which inspires her use of patterns in her work to illuminate and build up the mood of a story. 
Marusha has worked world-wide as an illustrator in a variety of fields including fashion, advertising, surface, toy design, children's illustration and magazines. Her extensive client list includes Hallmark, 
HarperCollins, and Clinique.
When Marusha isn't creating, you can find her running, playing ukulele, cooking, stand-up paddling, cuddling with May, and laughing and dreaming of magical adventures with friends.

Visit Marusha on Instagram and on her personal

website

.
Marusha is represented by Ethan & Heather Long (ethan@tugeau2.com, heather@tugeau2.com).