Tugeau 2, Inc

.
is a diverse group of dedicated, timely, and
enthusiastic illustrators and authors from around the world
. Our
focus is on children's picture book and juvenile educational publishing. But our expertise does not stop there. T2 illustrators have collaborated on advertising campaigns, editorial features, toys, games, gifts, children's apps, and
e-books. We're a well-versed group ready to meet your needs.
Nicole Tugeau
is the agent/owner behind the T2 Team. After 15 years in business, she is

still

ecstatic about the ever-growing agency and committed to working happily for the network of illustrators surrounding her. What she enjoys most about being an Agent is the partnership-making, the relationships and, of course, the success stories.  
When she's not working at making Tugeau 2 the best age

ncy in t

he world, you'll find Nicole at the gym lifting weights, driving to soccer practice, cooking for her family of

5, reading an

d dreaming of her next family vacation. 
For representation consideration,

please follow the submission guidelines

on the CONTACT page.  For all other inquiries including campus and SCBWI speaking engagements please contact Nicole at nicole@tugeau2.com. 
​​​​​​​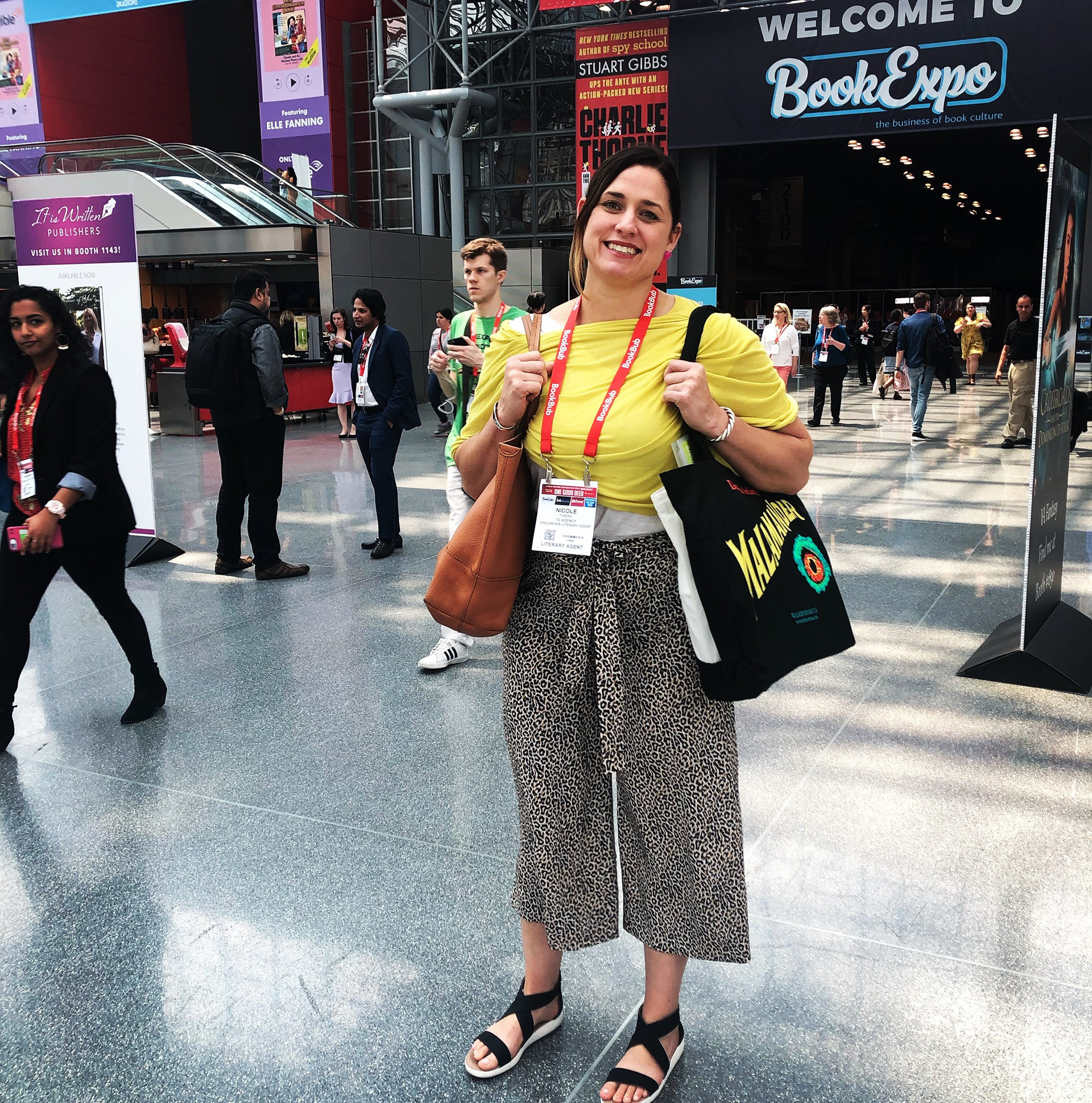 Lillian Mazeika
is the T2 Agency's first junior agent. 
Coming from an art background herself, she loves engaging with creators and seeing them bring stories to life. Lillian enjoys graphic novels and is always on the hunt for spooky stories and diverse voices. However, she really just adores all things kidlit. When she isn't working, you can find her at a concert or flea market. 
For inquiries please contact Lillian at lillian@tugeau2.com.