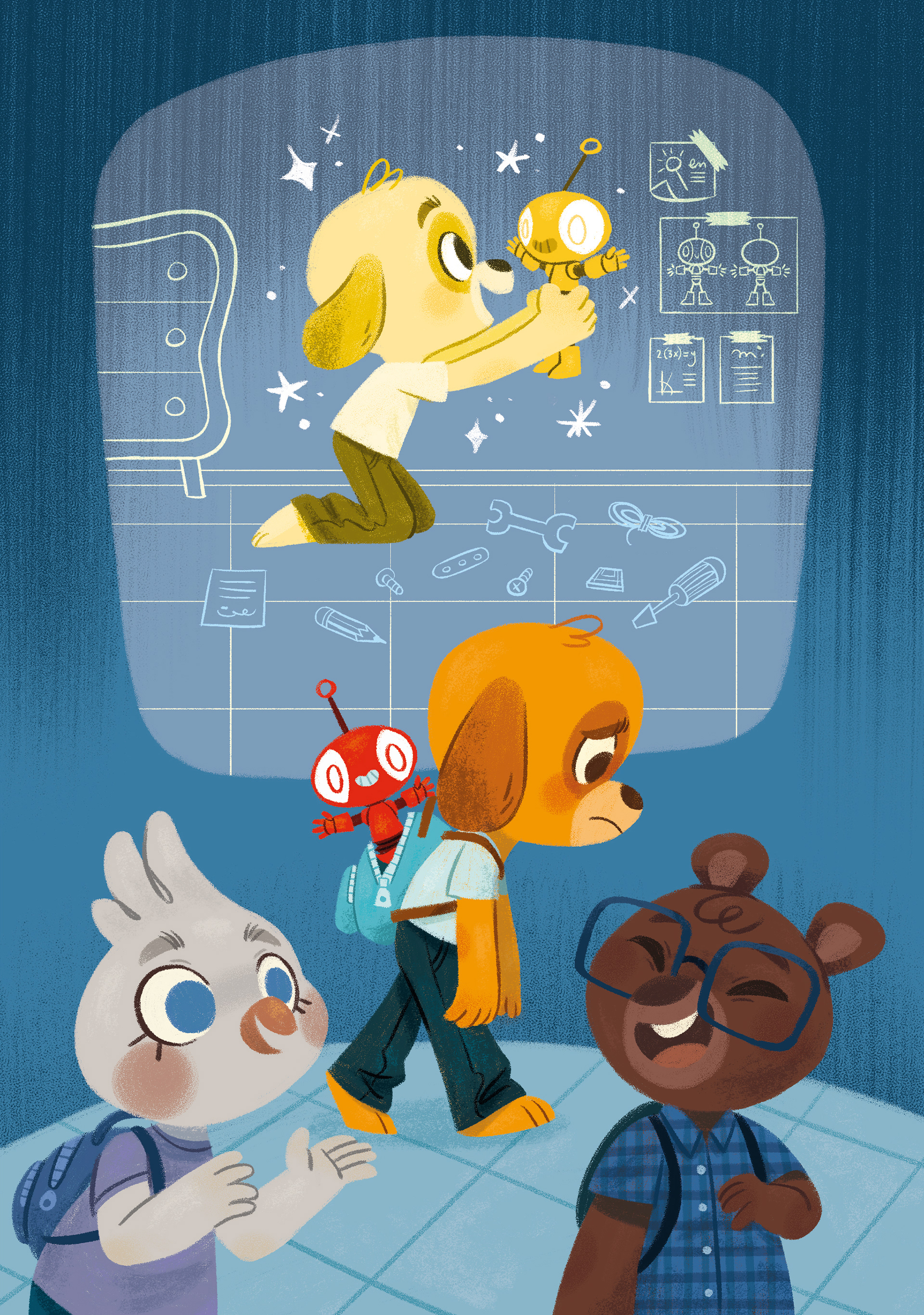 María García, aka Black Ramu on Instagram, is a children's book illustrator from Seville, Spain. She loves designing diverse characters, from children to anthropomorphic animals and creatures, and stories that children can empathize with while they have fun and learn to build a better world. She loves fantasy and mystery stories and her work is mainly digital, but in her free time she paints gouache illustrations with which she has participated in some exhibitions.

She studied Graphic Design and worked for four years as a 2D Animator in apps for children un til she decided to study Concept Art at Escola Joso in Barcelona and become a professional illustrator.

Clients include: Bloomsbury Publishing, SM, RBA, National Geographic and Fleurus
Éditions.