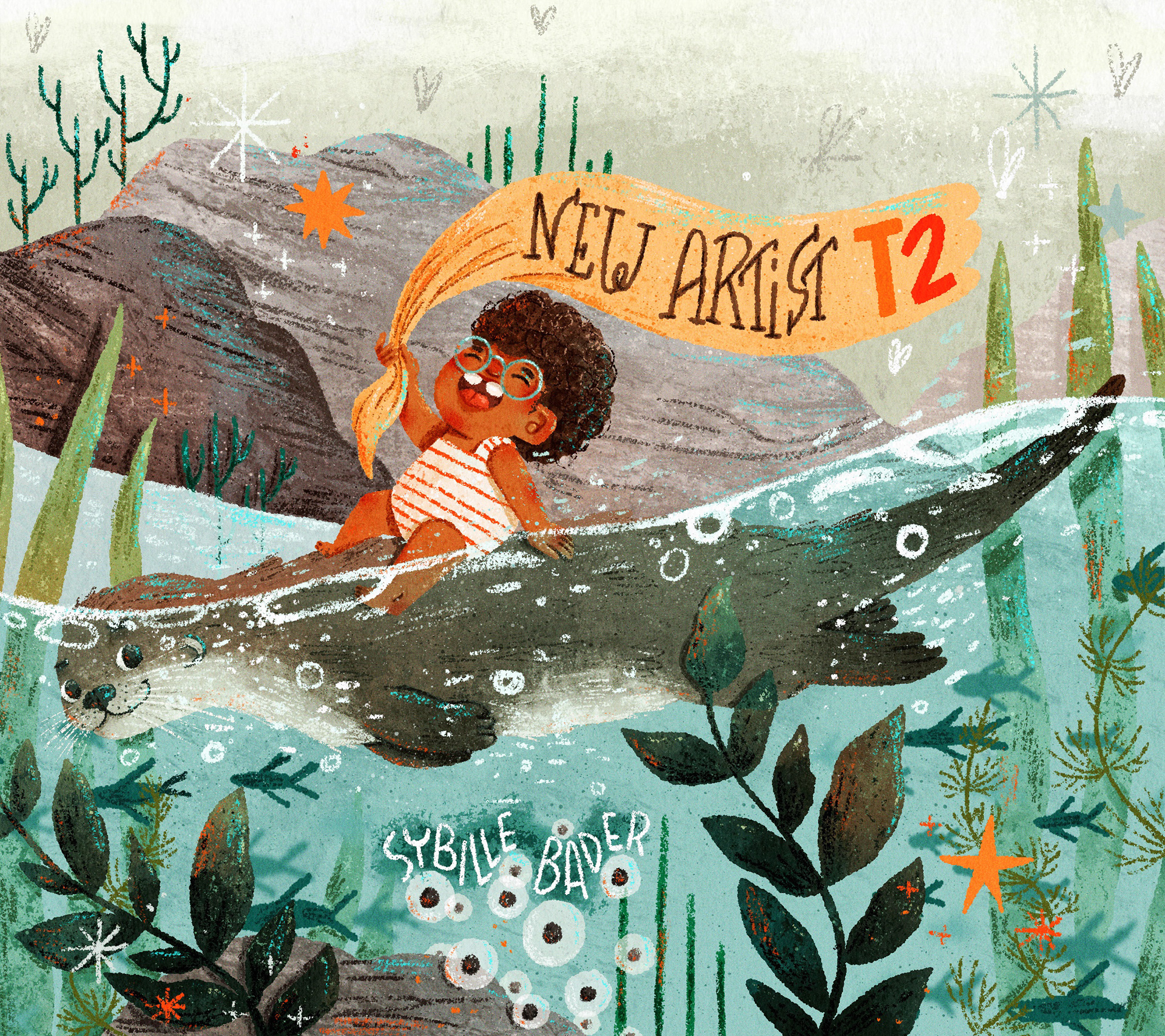 Sybille is an illustrator and digital brush creator from Berlin, Germany.  Many creative paths like working with clay and doing the occasional watercolor painting have lead her to her destination of creating loud and colorful artwork. 
Sybille is mostly inspired by the fauna and flora of land and sea and old German children's cartoons. Capturing the wonder of the mundane, the small and the joyful moments, is her main objective.  Sybille has worked with Faber Castell, Enksy and local museums which has broadened her horizon regarding the creative process.
When not creating fun and playful art digitally with her Ipad, you can find Sybille baking the most delicious banana bread and exploring the cityscape of Berlin.
Visit with  more of Sybille's work on
Instagram
.
Sybille is represented by Lillian Mazeika (lillian@tugeau2.com).