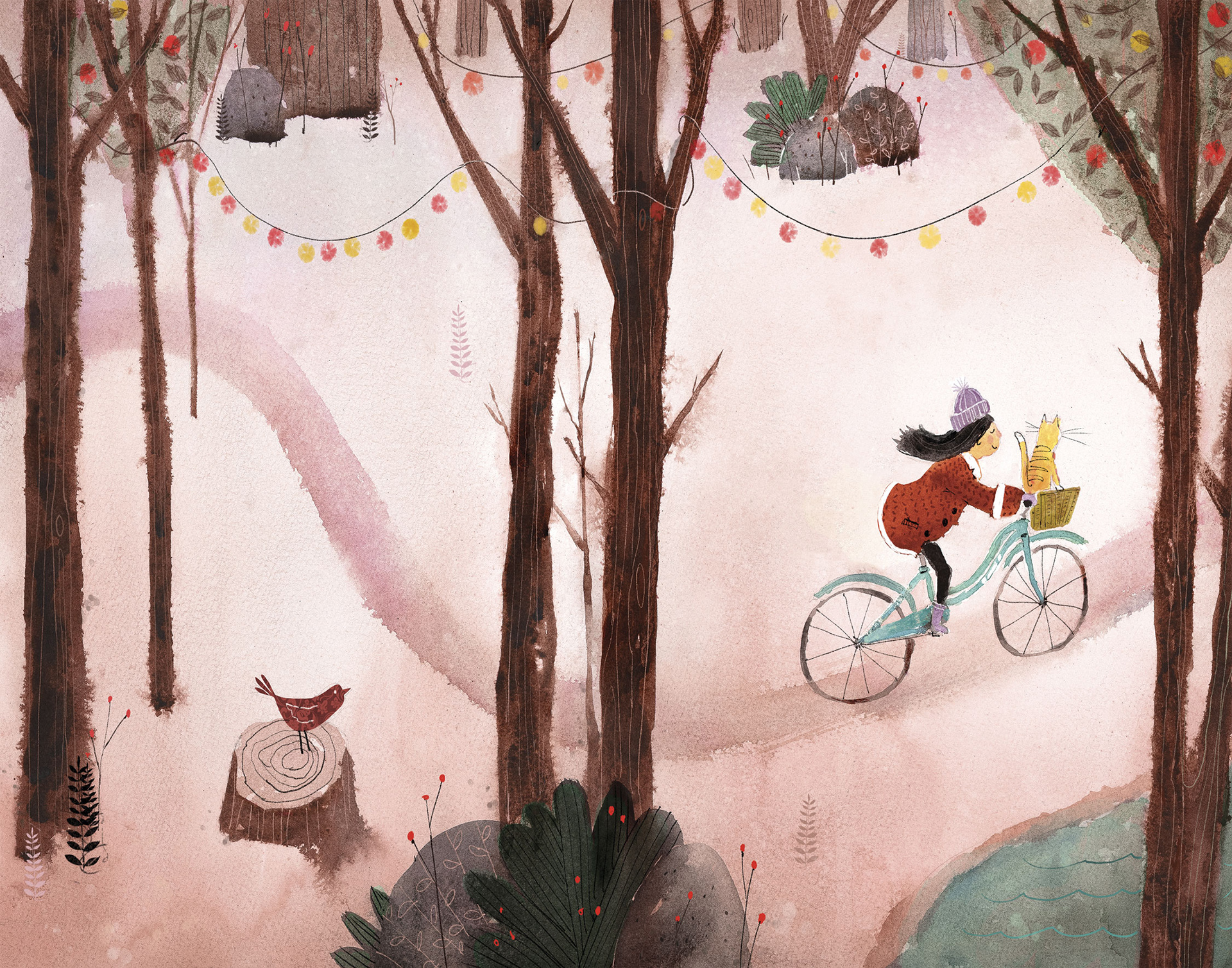 Lee White spends his days breathing life into his imaginary world. He works primarily in watercolor, but likes to include all sorts of media, such as ink, colored pencil and collage.
Lee has illustrated a number of children's books, including 
Kate Who Tamed the Wind
(Anne Schwartz/Random House)
,
This Pretty Planet
(Atheneum / Simon&Schuster)
and
Love, Santa
(Arthur A. Levine / Scholastic)
. He has also done commercial work for various clients including United Airlines, Disney and National Geographic. And Lee creates his own personal work for galleries and art fairs throughout the year. 
Lee lives in Highlands Ranch Colorado with his wife, son and two grumpy cats.
Lee is represented by Heather and Ethan Long (heather@tugeau2.com & ethan@tugeau2.com).