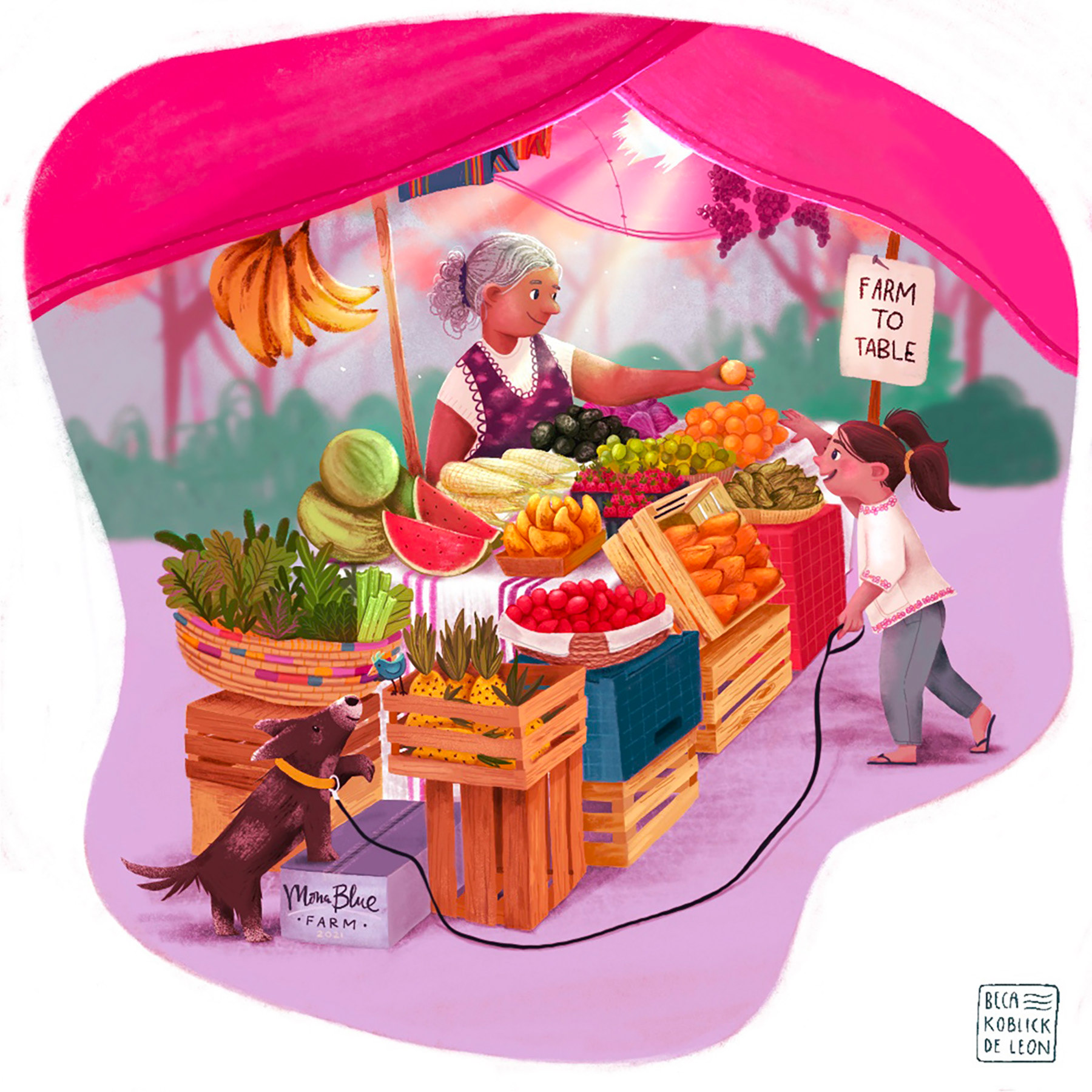 Being a mom since 2019 keeps Beca immersed in her toddlers' world and motivated to illustrate. She loves creating

characters inside of warm and narrative compositions full of fun colorful pallets that have inspired her since she was born, back in Mexico where the colors are so warm and bright.
Now based in Marin County, California, Beca gets a lot of her inspiration from the amazing nature that surrounds her. The big red trees, the mountains and the beautiful ocean of the west coast are all part of it. She also loves painting and when she has a big studio she'll dive into pottery as well. 
Beca loves getting her hands dirty and using traditional media such as gouache, watercolor, pastels and more. In the last couple of years, after becoming a mom, she has explored using digital illustration which has resulted in a lot of enjoyment and exploration as well. One thing she does need to do is always sketch first on a sketchbook before jumping into the screen.
If it's not time to "work" (which makes her very happy) it's definitely time to be out with her family searching for new adventures.
Represented by Nicole Tugeau